Triple Moon Goddess Necklace (handmade)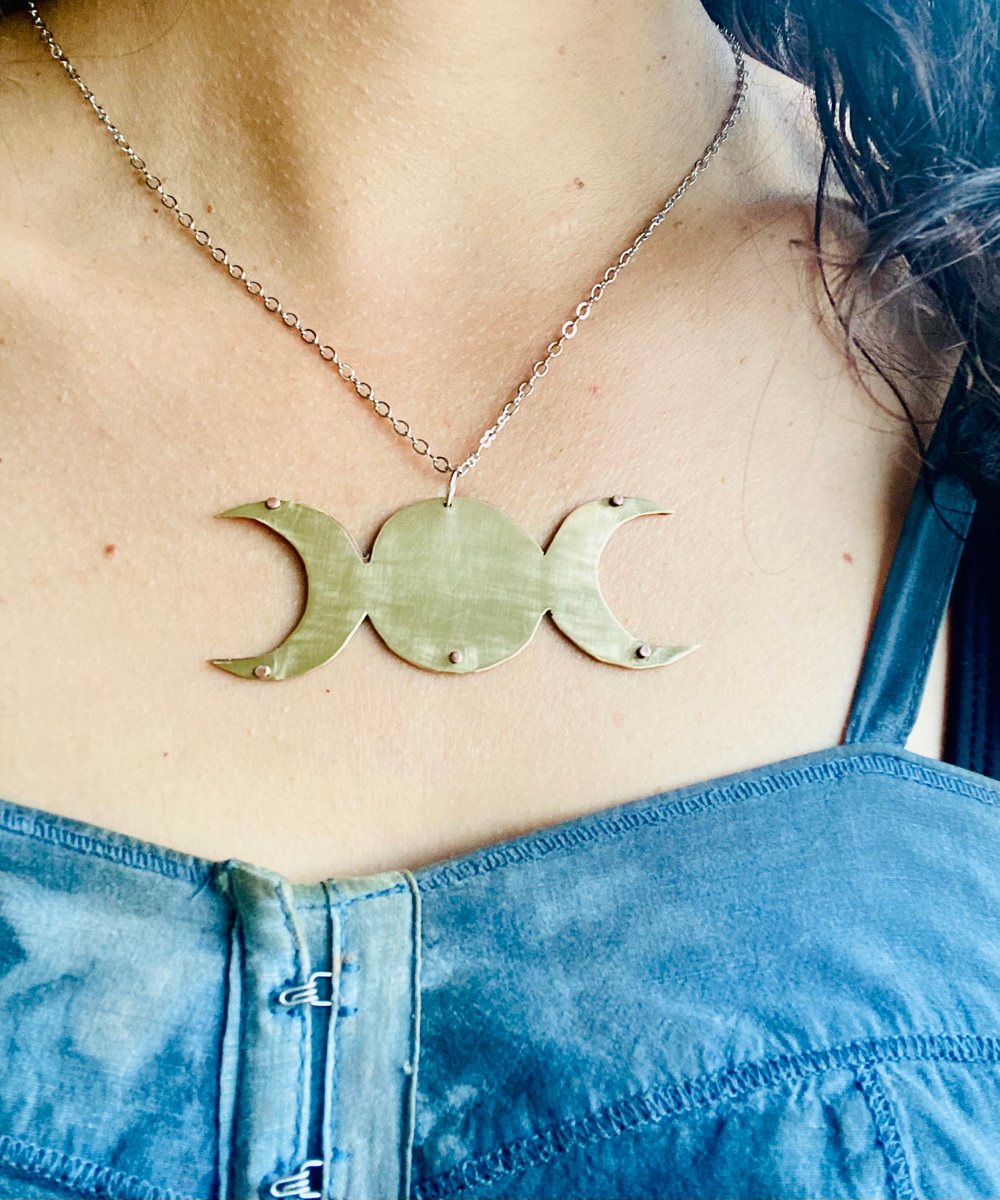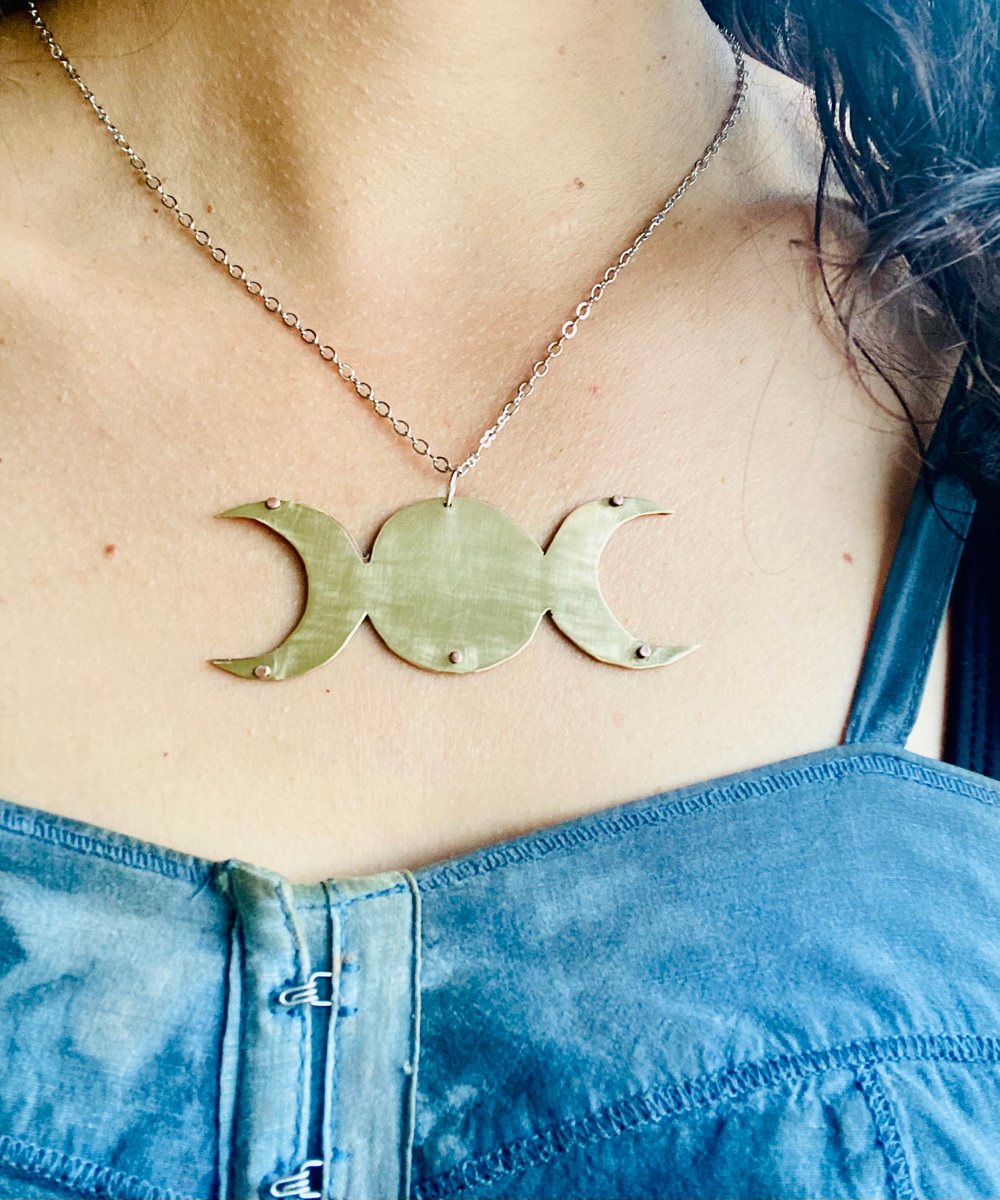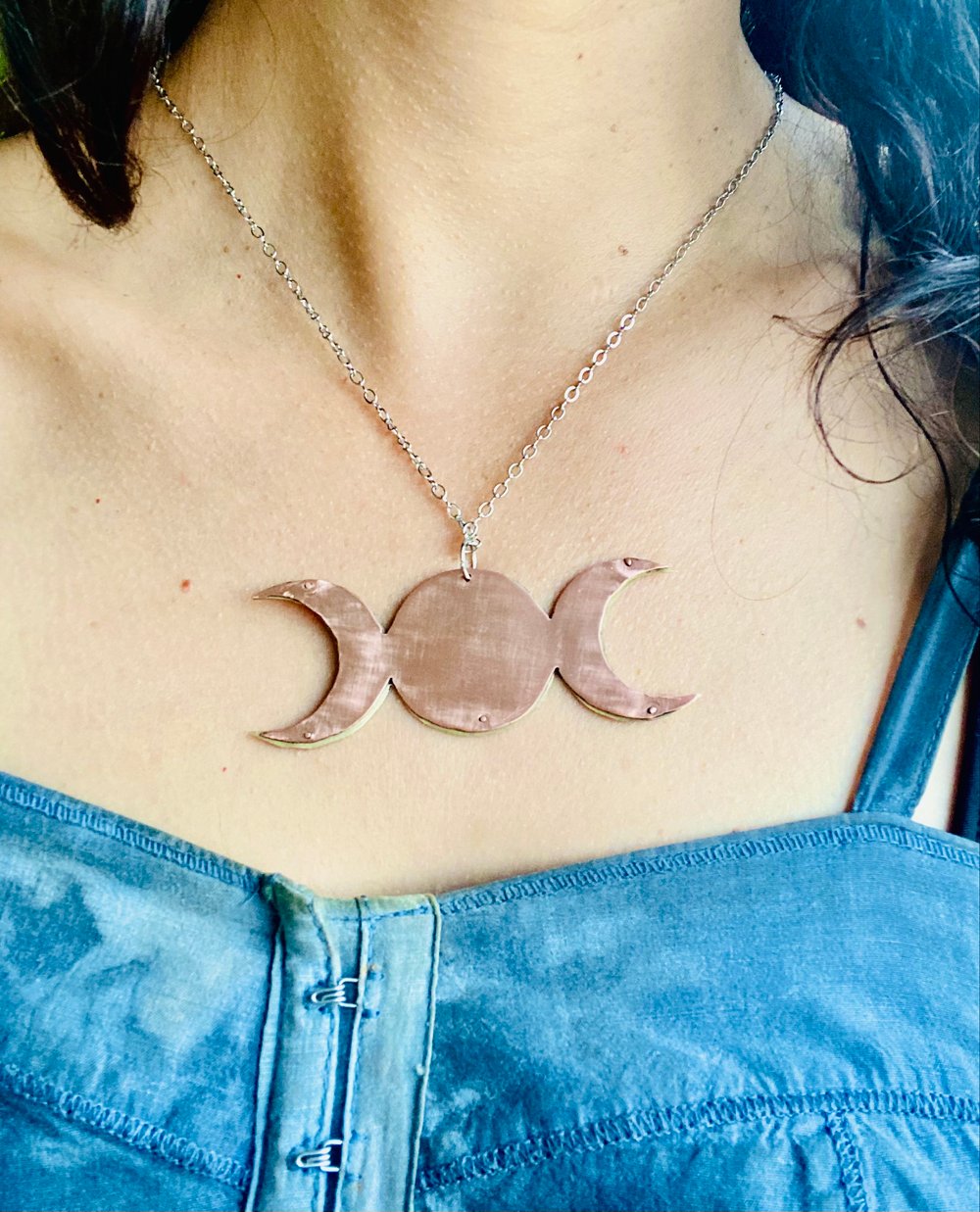 Hand made triple moon goddess necklace depicting the waxing, full, and waning moons of maiden, mother, and crone. Made to order by hand in copper or brass. Can also double plate and rivet 2 metals together, or create it in sterling silver. Perfect for the goddess in your life, perhaps yourself! Blessed Be!
Note: each pendant is made to order, so please allow 1-2 weeks for its creation.
Have a pendant idea for a commission piece?
Email [email protected]